If you are an avid hunter, a trail camera is a must-have piece of gear. These cameras help you keep track of game in the woods. You no longer have to sit for hours and wait for a deer or wild animal to pass by; it will make your job easier by capturing whatever you want, both during the day and night. When going on a hunting spree, a trail camera is your best friend as it helps you identify appropriate hunting spots in the woods.
However, choosing the best trail camera can be an overwhelming task because there are many brands making these cameras. However, you can select the best one for yourself by keeping in mind several basic ideas.
Here Are Things to Consider When Buying the Best Trail Camera
The trigger speed indicates how long a trail camera takes to capture an image from the time when a target first walks into the frame; appropriate trigger speed should be one or two seconds.
If your camera has a slower trigger speed, you will need to set it up at a bait station or food plot where your target will spend considerable time before moving. If you set it up in the path of your target, it may miss it, or capture only the tail because your target will be on the move. That's why you need to check the trigger speed of your trail camera to ensure its fast enough to detect motion.
While some cameras can only capture three or four thousand images on a full battery, other models can capture tens of thousands of pictures. In a location where there are a lot of activities, this can become an issue since your camera can take thousands of photos in a short time.
Therefore, go for trail cameras that have extended battery life to capture as many images as possible.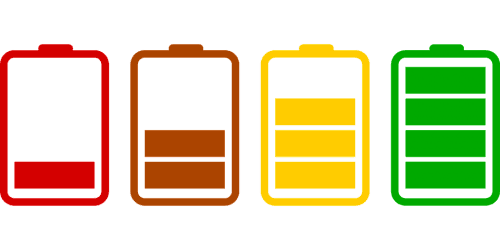 This is the first and major consideration for many people, but it should not be the main factor when choosing a trail camera. In general, a trail camera with more megapixels will provide quality images with a higher resolution.
However, quality, in this case, may not matter unless you are planning on using the images in an advertisement. Superficially, there may not be a noticeable difference between photos taken with a 4-megapixel camera and those taken with an 8-megapixel camera.
This is the time taken between when the trail camera detects movement or heat and when it captures an image. Trigger time is an important consideration when choosing the best trail camera. A camera with faster trigger time increases the possibility of capturing a shot of your object. Trigger times can range from one second to fraction of seconds. It is therefore important to check the trigger speed of the camera in question to avoid missing out on crucial shots.
This is a subset of trigger time since it measures the time elapsed between one shot and another. Recovery period dictates the number of images captured when your trail camera's detection zone is triggered. You can have a camera that has 0.2 seconds trigger time, but if its recovery time is 4.2 seconds, it will capture fewer shots a minute than a camera with a 0.6 second trigger time with two seconds recovery time
Therefore, don't forget to check both recovery time and trigger time for capturing images and videos using motion and heat detection as well.
Detection zone, which is the range of a camera's sensor detectors, is usually measured in the distance from the camera and degree in width. If you purchase a trail camera with a short detection range, you might miss out on your target that is wondering a few feet outside the camera's detection zone; this means it is outside the camera visibility.
Most of the times, camera detection zones is influenced by price. Lower end cameras normally extend to only 50 feet away with a 90-degree field of vision while more expensive models can detect a target that is 80 feet away with a higher degree of field of vision.
Most trail cameras come with an SD card or an internal memory card for data storage. Internal memory cards are less costly and more convenient, but SD cards tend to offer more memory in varying storage capacities (16-32GB range). It is easier to transfer images from an internal memory card to a computer, but SD cards store more data and save time with multiple memory cards.
This can be useful in the event when you didn't bring your laptop with you on the hunt. It also cost extra to upgrade an internal memory card. Therefore, weigh the costs with overall long-term savings when examining various memory card specs. Also, make sure not to buy a high-speed SD card since those cannot be used on trail cameras; they are meant for DSLR camera.
Most trail cameras come with a USB cord or RGB A/V cord to connect to a computer or digital television. Therefore, if you would like to transfer images to a computer or view them on a TV, go for a trail camera that has a TV/USB connection.
The Bottom Line
Choosing the best trail camera may seem a complicated task, but if you take your time and keep the above consideration in mind, you will surely make the right choice.