In company with the many trail and wildlife cameras available on the market, this one breathes life into Trail Photography. Even now, field of view has been quite a limited feature of trail and wildlife cameras. With that said, I urge you to salute the Moultrie Panoramic 150.
Flaunting a breath-taking 150-degree angle of view, it like many other cameras, works alongside its 3 Passive Infrared (PIR) motion sensors to reshape trail photography in a way like never before. Sporting a rotating lens, it seamlessly captures images instantaneously at each sensor. Besides, it effortlessly overtakes the standard game camera by capturing 3 times the angle of view of that camera. It also has the ability to capture every single frame, that would be missed by a common game camera.
With its sturdy design, it unveils great endurance in whichever condition it is being operated in. Below, we'll take a dive into a few of the features that help to make Panoramic 150 the best trail camera.
Extensive Panoramic Angle of View
Built with a sight span 35-45 degrees, the sensors of this camera can trigger in less than a second. In addition, its 8MP CMOS image sensor has the capacity to snap photos and videos of the best quality. The panoramic function allows motion sensors to capture images at the left, center and right, when motion is detected. These three photos are then combined to form a 150-degree angle of view, panoramic image.
For sceneries of open land or forests, the Panoramic 150's super-extensive angle of view enables you to capture images with greater resolutions and aspect ratios. Now, you can see the world for what it really is, in a more overarching manner. Without a doubt, the features of this high-quality camera definitely bring life to Trail photography.
Single Mode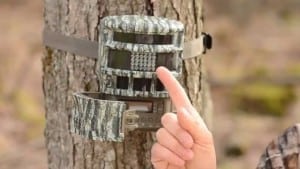 In addition to panoramic mode, the camera also features a single mode. In addition to the Panoramic 150's great field of view, the camera possesses the aptitude to perform motion detection. It also uses a yielding PIR motion sensor that's triggered by movement within a 45-feet range.
Now, you may be wondering how this works. Well, whenever motion is detected by the central sensor, an image is captured in that starting central position. If movement is detected in either the left or right position, the lens and flash traverse to that respective position, and the image is captured. The lens and flash then revert to their initial position. The sliding, capturing, and reverting motions last for around 1.5 seconds.
The camera is also able to take a maximum of 3 images in quick succession, when there's movement in multi-shot mode. However, this feature also shows up in single mode. If this is not high-level technology, then I don't know what to call it.
Lighting
The Panoramic 150 boasts 2 light sensors. First of all, a critical assessment is done to interpret whether or not the flash is needed. This is done by the first of the two sensors. Next, a darkness evaluation is conducted by the second sensor. A measure of how dark the scene is, is carried out. This allows the camera to interpret the amount of light to be emitted by the flash. Attributes like white balance, exposure time are determined, and are all factors to consider when during flash output.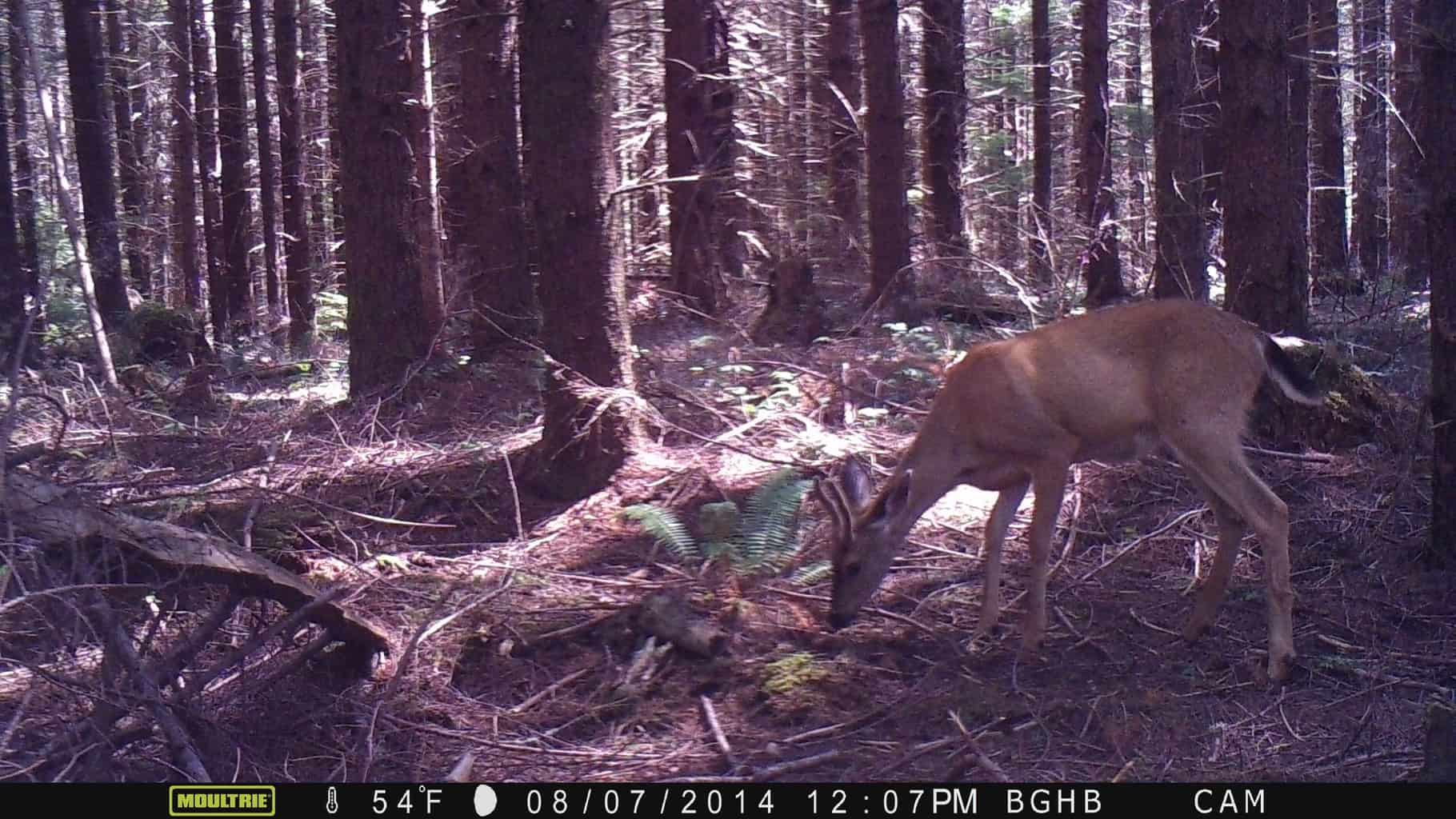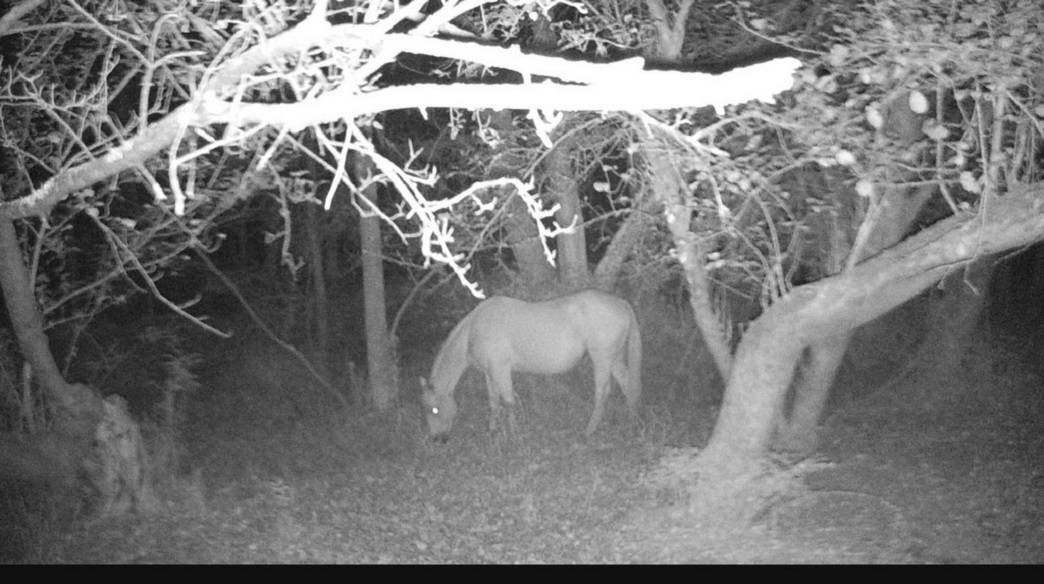 Invisibility and Noiselessness
Many persons believe that the Panoramic 150 has silent-slide rotating lens. In fact, there's a vague sound that can be heard when there's movement, in an unperturbed surrounding. However, it is not loud enough to alarm the game moving stealthily through the forest or in your backyard.
This virtually noiseless lens also emits a low flare via its state of the art, 100-foot Low-Glow infrared flash technology, to avoid camera operation obtrusion. In this way, your targets won't flee before you take the shot. Also sporting Mossy Oak Treestand camouflage, the desired prey can be detected within a span of 45 feet.
Memory Card Compatibility
Images or videos captured by the Panoramic 150 can be stored on an SD or SDHC memory card, having up to 32 gigabytes in capacity. To save space, you can vary the resolution or aspect ratio of the image or video. This helps to avoid running low on space while its being operated. For instance, you wouldn't want to leave it out in the open to capture a scenery, and when you think it's recording, there's actually a pop-up message saying 'low memory'. However, these memory cards have to be bought separately.
Authorization
The camera also features a security framework, where unauthorized access is obstructed via a 5-value passcode. This code has to be inputted into the system upon startup, if it is connected to a computer or if the camera wakes up from sleep mode. To prevent persons from snooping in your device or stealing your data, a swinging access door feature is employed. This feature disallows persons from entering the control panel section of the software, and stealing your camera.
Warranty
There's a 12-month guarantee that is offered by Moultrie. In addition, there's a reliable customer service team that stands behind all merchandise produced by Moultrie.
Verdict
The Moultrie Panoramic 150 is a cutting-edge trail camera, which is capable of capturing exceptionally wide-scaled and high-definition images and videos of wildlife, in an unobtrusive approach. The features used to enhance the functionality of the camera are easy to use and well-designed. These aim to bring out the best quality, under any circumstance. In addition, the detailed instructions for setup and usage included in the manual are clear and easily perceived. Each adjustment setting and feature is explained in a rather brief and uncomplicated way.