The Stealth Cam brand is known for manufacturing high-quality, reliable trail cameras that are also affordable, and the G42 No-Glo is no exception. Below, we've broken down each of the features found in this trail camera, and we've also mentioned a couple of points that we think could be improved upon in the future. After reading this Stealth Cam G42 No-Glo trail game camera review, we're confident you will be able to make an informed decision regarding the purchase of this model.
State-of-the-Art Audio, Video and Photography Capabilities
The G42 comes standard with a 10 megapixel camera, and you can adjust picture quality to capture 2, 4 and 8 megapixel images if you desire. The color and resolution quality of images is clear, no matter the time. The "Matrix" feature offered by Stealth Cam reduces blur, making it easier for you to identify specific people or animals.
The 16:9 widescreen format means you have an extremely large field of vision, so you don't have to worry about missing out on photos or videos due to a narrow camera range. This trail camera isn't lacking in distance, either, as it can capture movement from up to 100 feet away.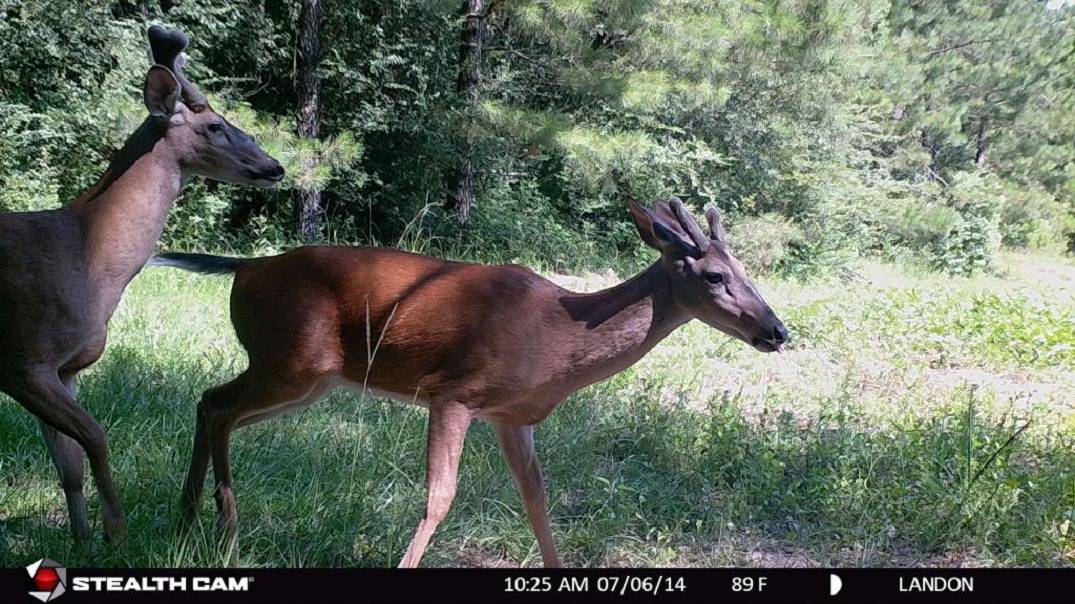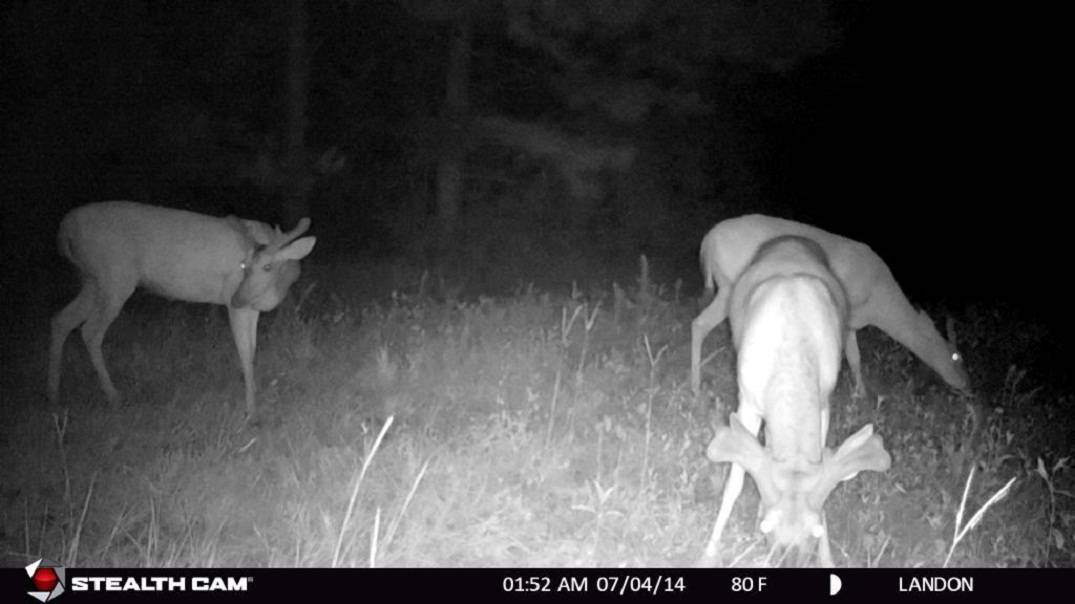 The high-definition video capability of the G42 can record 5-180 second videos, and they also include audio so you can hear what you're tracking in addition to seeing it. The trigger speed is phenomenal at only 0.5 seconds, while the recovery speed is approximately 5 seconds. You can capture up to nine images per activation using the camera's "Burst Mode" feature.
Patented Night Vision Technology
The "No-Glo" night vision technology used by Stealth Cam is head-and-shoulders above night vision offerings used by other trail camera companies. The black flash used by this model uses 42 LED lights to help you capture the photos and videos you need, all without alerting animals or people to the camera's presence. What's more, this infrared flash illuminates objects up to 100 feet away.
Multiple Mode Options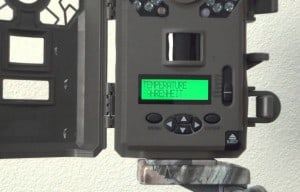 When it comes to adjustable modes and options, the Stealth Cam G42 has all the bells and whistles. You can adjust the camera's resolution, and the "Triad" system allows you to alternate between still images, HD video and time-lapse mode. There is also a manually-operated "point and shoot" camera mode.
The G42's detection zone is adjustable. You can choose between a short and wide zone, a medium zone, and a narrow yet longer zone. This is effective when you have a specific area you want to keep an eye on.
If you plan on using multiple modes, you'll be pleased to know that this trail camera allows you to pre-program up to four setups. After you've programmed your settings, changing from one mode to another is as easy as selecting option 1, 2, 3, or 4.
Wide Range of Features
The LCD screen displays the date, time, temperature, moon phase and GPS coordinates, and it stamps this information on each photo and video taken. Additionally, the external LCD counter lets you know how many photos and videos have been taken.
The QuickSet setup method allows you to start tracking with the press of a single button – literally. Using the QuickSet slider you can alternate between up to four different setup methods with ease.
The password feature alone won't prevent theft, but it will make a thief less likely to take your camera as the display remains locked, thus making use of the camera impossible to anyone who doesn't know the password.
The G42 trail camera was designed to last an extremely long time without having to replace the batteries. According to Stealth Cam, the 8 AA alkaline or lithium ion batteries needed to power this trail camera can keep the camera running for up to one year. This is a huge benefit for individuals who are tired of having to buy new batteries every couple of months.
Sleek, Compact Design
Despite how advanced this trail camera is, it's still extremely compact. With dimensions of 4" x 5.5" x 2.5" it's approximately the size of an adult man's hand. It comes with a dark-colored tether for mounting the camera and the housing itself is available in a variety of camouflage designs. It's durable, waterproof and not easy to spot once it's been mounted.
This model was designed to handle memory cards of up to 64 megabytes, thus allowing you to capture thousands of photos and dozens of hours of video without needing to clear the memory card. As an added bonus, there is a convenient battery eject button, which is rarely found in other trail cameras.
Cons
We were hard-pressed to find a way to criticize the Stealth Cam G42. It's an all-around solid trail camera, but Stealth cam might want to consider the following when working on the next model:
The recovery time of five seconds is slow when compared to that of other trail cameras.
Occasionally, you may experience overexposed photos that were taken at night. This is due to the high-quality "No-Glo" nighttime flash system.
Eight batteries is a lot for a trail camera. Considering Stealth Cam guarantees battery life for one year, however, this is a give-and-take that we're okay with.
Conclusion
Stealth Cam should be extremely proud of this offering. The G42 is a great combination of design, quality and reliability, and we love how customizable it is. It's rare to find such a high-performing trail camera at such a reasonable price, and we hope you've found this Stealth Cam G42 No-Glo Trail Game Camera Review helpful.