Hog hunting is becoming a popular activity in the United States thanks to the continual growth in the population of beasts. Because of these invasive animals being known to cause damage to crops and transmitting harmful diseases, hunting them is now becoming a useful pursuit. Hunters are now targeting these invasive animals.
Whether you are a seasoned hog hunter or a new hunter, here are top 10 USA states to hunt hogs and why.
Texas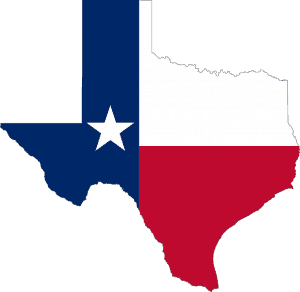 This is a premier destination for any hog hunter. Texas offers non-resident hog hunters an opportunity to hunt these invasive animals at any time of the year. It is believed that these animals were introduced as pigs by Spanish explorers three centuries ago. The hogs population has now grown to millions and can be found almost anywhere in Texas.
There are private lands and ranches, especially in southern parts of Texas that are reserved for fee hunting. You will need to seek a farmer's permission for access to major river valleys like the Red, Canadian, and the Sabine.
You can also hunt in other regions such as Cottle County, Harrison County, and Marion County.
Florida
Hog population is also widespread in Florida. Private land hunters kill hogs anytime they like. For public land hog hunting, you will need to have a permit or a license. Some of the areas you can hunt in Florida include wildlife management areas (but these are restricted to certain seasons), Uncle Sam's ground, Liberty, Leon, and Wakulla counties.
Another popular spot for hunting hogs in Florida is the Aucilla wildlife management area in Jefferson and Taylor counties. With millions of acres of paper company land, federally managed land, wildlife management areas, and public hunting lands, hunters will not be short of hunting destinations in this state.
South Carolina
There are over 150,000 feral hogs in South Carolina, with the majority of them living near the coast and along watersheds. There are few regulations for hunting hogs as hunters here do not need a license even to hunt on private land.
You can also hunt hogs at night, but you will need some regulations. You will need permission to hunt in some of the prime lands in this state. For seasoned hog hunters, South Carolina offers some outstanding opportunities.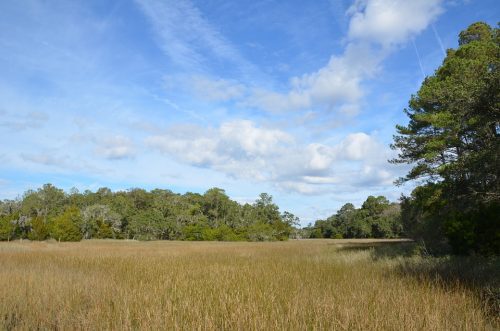 Oklahoma
There are over 430,000 feral hogs in Oklahoma with most of them residing in eastern and southern parts of this country close to the border with Texas. Also, you will find them in areas where water is in plenty.
If you manage to find a spot to hunt hogs in one of the areas in southern and eastern regions of Oklahoma, you could end up hitting the prize. Regulations vary, but there are very few regulations and long hog hunting seasons in this state.
Alabama
The number of hogs in this state is not officially published, but there are plenty of hogs in this state. Regulations here are very permissive as you will only need a game warrant to hunt hogs. There many outfitters offering directed hog hunts in this state.
Missouri
Though popularly known for trophy bucks, this state is great for hog hunting, especially in the Midwest. There is no bag limit during hog hunting season, and many counties in Missouri have a large population of hogs.
However, the best spots for success when it comes to hog chasing is the southern part of Missouri, particularly in areas with plenty of waters.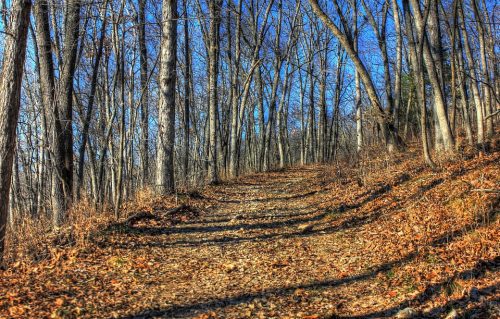 Georgia
This is one of the best destinations for any avid hog hunter. There is no limits or closed season on the private lands, and you can also hunt hogs at night. However, hunters face stricter regulations on public lands such as on state or national forests as well as wildlife management areas. For non-residents, you will need to present valid hunting licenses.
During special season, firearms and archery equipment used to hunt hogs have to match with stipulated regulations. You can hunt in wildlife management areas, which are plenty in this state.
Louisiana
This is home to over 700,000 feral hogs. Hog hunters will find an enjoyable time here as there are no bag limits or closed seasons for hunting hogs. However, night hunting is only restricted to private lands.
Hawaii
This state has a rich and long tradition of hog hunting. There are no known numbers of the population of hogs in this state, but there enough to cause general nuisance and damage to the natural habitat. You can hunt them on Molokai, Maui, Kauai, Oahu, and the island of Hawaii.
Unfortunately, there are stricter hunting rules in this state as there is a bag limit of one hog per day, specific hog hunting season, and other regulations. Hunting at night is also not allowed.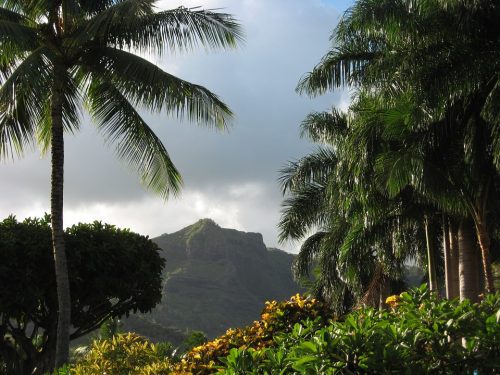 Arkansas
With over 200,000 feral hogs residing in this state, farmers are always in a fight with these destructive and wily creatures. Although the government has reduced hunting restriction in this state especially on public land, there are still plenty of hunting restrictions in this state as compared to others. However, the state offers an outstanding place for hog hunting if you have access to private land and of course, the views are spectacular.
Wrap Up
For those who are ready for action, the above top 10 states will offer an amazing experience for hog hunting. You will have a better success rate to hunt hogs in any of the above states.