The field of binoculars has always been dominated by big brands such as Bushnell, Nikon, and Zeiss thereby leaving a small room for newcomers to break into this competitive field.

The only way for upcoming brands is to deliver products with stunning designs and advanced features, and that is what Vortex Optics Viper HD 8×42 has done. In fact, based on its design and features, it is one of the best hunting binoculars on the market.
An absolute prodigy of design, optic technology, and engineering, the Vortex Optics Viper HD 8×42 can be used in any climate, weather condition, and situation.
Vortex Optics Viper HD 8×42 Features
It Is Waterproof and Fog Proof
The whole line of Vortex Optics Viper HD binoculars are 100 percent waterproof thanks to the O-rings seal that not only prevents moisture from finding its way into the system but also dust and other debris.
The manufacturer of this binocular has replaced air with argon gas, which prevents instances of internal fogging even in areas with rapid temperature changes and high humidity. Also, the O-strings seals help protect the inner components of this binocular from corrosion.
Clarity
The high definition glass of the Vortex Optics Viper HD 8×42 offer more clarity than most hunting binoculars
Ease of Adjustment
The Vortex Optics Viper HD 8×42 binocular has one large central hinge that helps you adjust the interpupillary distance. The hinge works smoothly and easily just like other best binoculars for hunting from recognized brands. This is because of the high tolerance in the viper and higher quality parts. The diopter on this binocular is located on the right lens and is adjusted by pulling up on the diopter.
It Has a Long Eye Relief
One of the major highlights of Vortex Optics Viper HD 8×42 is its exceptional maximum eye relief of 20mm. This is more than enough for most hunters who wear glasses. In fact, it is considered to be a long-eye-relief binocular because it has exceeded the 16mm length.
Well-Designed Eye Cups
The eyecups on this binoculars have a soft rubber coating that makes them comfortable on your eyes even when pushed against the face. Often, eyecups are overlooked, but they can make the difference between a good and a bad view as they are the point at which your binocular meets your face.
The twist-up mechanism on its eyecups works well and have two fixed transitional stops that give eyeglasses wearers great eye relief to ensure that they get a great view through the optics. Those who don't wear eyeglasses can use the eyecups in their fully extended position.
What is included in the packaging?
Once you order the Vortex Optics Viper HD 8×42, you will be provided with the following items;
Vortex Optics Viper HD 8×42
Neck strap
Deluxe padded carry case
Tethered objective lens covers
Rain guard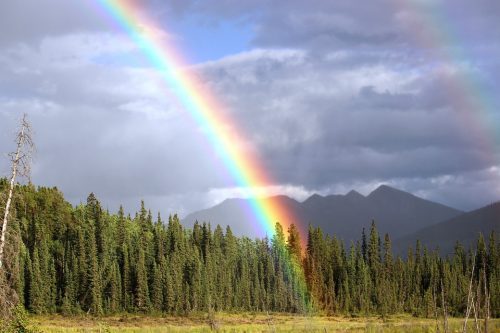 This makes it a great bargain.
The Pros of Vortex Optics Viper HD 8×42
1. It has HD lens elements- this binocular features a HD extra-low dispersion glass that delivers an impressive color fidelity and resolution, thereby giving you a greater view
2. It has a phase correction feature used solely on roof prism models which enhances contrast and resolution.
3. The XR lens coating on Vortex Optics Viper HD 8×42 acts as an anti-reflective coating that increases light transmission for optimal brightness.
4. Its roof prism design makes it compact and durable
5. The Vortex Optics Viper HD 8×42 has a fog proof and waterproof design that enables you to use it in any weather condition.
6. The twist eyecups settings maximize custom fit for greater and comfortable viewing for both eyeglasses wearer and non-wearers.
7. The locking diopter feature in this hunting binocular allows for adjustments to suit various facial shapes. It is located on the right eyepiece.
8. It is also compatible with a tripod adapter thereby allowing one to use it on a car window or tripod.
9. The rubber armor fitted on its body provides durable external protection and a non-slip grip.
10. Its center focus wheel enables one to adjust the focus of both barrels at the same time.
The Cons
-In a dusty environment, dirt and debris can get trapped in the eye ring, which can interfere with clarity.
Wrap up
The Vortex Optics Viper HD 8×42 will offer the best value for your money, and it's well worth the investment. Its premium features make it one of the best hunting binoculars on the market.